Timesheets can be a source of major friction in the workplace, amounting to a task that employees and approvers equally dread, especially if the system involves spreadsheets that have to be done manually.
Granted, there are plenty of tips and tricks out there for Excel professionals to build a spreadsheet that can handle basic requirements. A formula can be built for managing something relatively common like regular pay for the first eight hours of work, 150% pay for 9-12 hour days, and 200% pay for more than 12 hours. But even an equation that performs these calculations looks pretty wild in a spreadsheet.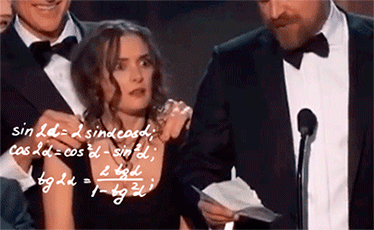 That means that timesheets that are even a little bit more complex might be too much for a spreadsheet to handle. That's why we present eight reasons why automated time tracking software might be a more elegant solution to your timesheet woes.
Spreadsheets Can't Handle Real-Time Clocking In and Out





Time theft is a real problem (one that we've written about before) and can lead to companies losing thousands or millions of dollars per year, whether it's intentional or accidental. The problem with spreadsheets is that they encourage the employee to estimate how much time they spent on a particular task rather than allowing the employee to track it with an automated clock-in and clock-out system that uses project time tracking.

Plus, spreadsheets aren't capable to ensuring that the right employee is clocking in at the right time in the right location. The latest software can use geo-fencing to make sure that employees are accountable for not only when they clock in, but where they clock in too.

Spreadsheets And Compliance Don't Mix


On top of making sure that the timesheet follows the rules of the company, another challenge (especially for those working with the government or government agencies) is ensuring DCAA compliance. The DCAA has very specific rules for financial management regarding the time government employees and contractors spend working. The goal of these rules is to ensure that time is not spent frivolously.

Automated software can take care of this challenge so that no timesheet can be processed if it breaks the rules. Removing a step from the hassle of timesheets can only save time and free up resources to get back to their real jobs.

Spreadsheets Don't Care How Much Time It Takes To Process Them


All it takes is a stressed or rushed approver for company policies to be broken. And approvers are often stressed and rushed, leading to mistakes in either over- or under-paying an employee or even approving an incorrect timesheet.

Moving away from spreadsheets to an automated system takes some of the manual work off of approvers since timesheets can be automatically rejected if they don't follow company policy. This will also free up approvers to spend more time on other tasks so that they're productive for the company overall.

Spreadsheets Can't Remind You When You Haven't Filled Them Out


Having to remind employees to fill out their timesheets can be a major hassle for approvers and managers. Instead of popping your head into every employee's office or sending an email to each person who hasn't submitted yet, innovations in time and attendance systems can take care of this for you.

Emails can be set up to be sent automatically to every employee who hasn't submitted yet. Plus, they can also be set up so that they come at different times of the day or from different people in the company (perhaps the CFO or CTO) to ensure that this email isn't missed.

---

Related Article: Top 8 Timesheet Playlist Jams On Spotify

---
Spreadsheets Don't Do Communicate Well


Because spreadsheets are individual documents, it can be difficult to track what's been submitted and what is still missing. Instead, having one place in the cloud for employees to log into (for not only web-based timesheets, but expense reports) can mean an increase in timely submission rates. This way, employees can also log in to their online timesheet at home to track their hours since they don't need to be at their work computer filling in a spreadsheet.

Spreadsheets Can't Tell You If There's Something Incorrect On Them


After all, spreadsheets are just formulas and cells. They can't reach into your employee or personnel manual to make sure that rules for employee absence and leave are being followed. Web-based timesheet software with native absence management can take care of making sure that timesheets adhere to policies so that a timesheet doesn't get accidently approved even though it doesn't comply with company policy. Plus, asking approvers to have to manually make sure that time spreadsheets are in line with the rules is asking them to do a really big job. Let automated software do the heavy lifting for them.

Spreadsheets Won't Let You See Immediate Payroll Projections


Budgeting is essential, so making sure that labor costs are in check can make a big difference in the long run. Spreadsheets just can't automatically pull themselves together into one document that provides this data. It's possible to ask one spreadsheet to connect with another spreadsheet, but in the long run, each employee might have anywhere from 12-52 spreadsheets (whether monthly or weekly). Multiply that by the number of employees you have and that's a lot of data that needs to be brought together.
Automated timesheet software does this work for you, showing you immediately (and accurately) how much is being spent on labor.

Spreadsheets Can't Analyze Themselves


While spreadsheets are good at storing and computing data, they aren't good at actually knowing what that data means. Automated timesheet software can create reports that can help you make decisions about your company. Reporting and analytics reduce the hard work of understanding what all that data means for your bottom line.

We hope that these eight reasons have shown you why it's time to abandon manual spreadsheet timesheets. Adopting a new automated system can not only save you time, but it also saves money and does away with the frustration and drawbacks of the spreadsheet. Isn't it time to move on?


DATABASICS provides an unsurpassed solution for all customers, whether a lean team of 10 or a robust group of 50,000. Regardless of size or the complexity of requirement, automated time & attendance provided by a company like DATABASICS will meet your objectives and requirements in a rollout that marries best practices with an automated software solution.
For more information on the DATABASICS Time & Expense solutions, contact us, or call (800) 599-0434.

---

DATABASICS provides cloud-based, next generation Expense Reporting, P-Card Management, Timesheet Tracking, Leave Management, and Invoice Processing automation. Specializing in meeting the most rigorous requirements, DATABASICS offers the highest level of service to its customers around the world.
DATABASICS is relied upon by leading organizations representing all the major sectors of the global economy: financial services, healthcare, manufacturing, research, retail, engineering, nonprofits/NGOs, technology, federal contractors, and other sectors.
Connect with DATABASICS: LinkedIn, Twitter, and YouTube. DATABASICS is headquartered in Reston, VA.