Sage Intacct Advantage 2017 is almost here and we're already thinking about what to do between sessions at the conference, like where to eat and what sights are in store. We hope you get a chance to check out the city of Las Vegas while you're there for the conference. And, we hope you'll come visit us at the Marketplace Expo! Stop by booth #24 for a chat. Here are our Las Vegas food & activity recommendations.
We're also giving a talk titled "Is It Time For A 3rd-Party Timesheet and Expense Reporting Solution?" presented by Chris Harley, VP Sales at DATABASICS, at 3:00 p.m. – 4:00 p.m. on Thursday, October 19th in room 104/105. Don't miss it and don't miss out on these tips about the hotel, what to eat, and what to do near the hotel.
About The Hotel: MGM Grand
MGM Grand Hotel: 3799 Las Vegas Boulevard South, Las Vegas, NV 89109-4319
Tips about the hotel mostly advised newcomers to "Avoid the west wing" and instead opt for the Grand Tower. The hotel has plenty of highly-rated restaurants and shows right within the hotel, including David Copperfield among others. The hotel even has its own lazy river, but comes highly recommended. However, if you're interested in going the casino, former guests noted that drinks were free while you gamble.
things to do while in Las Vegas

For your enjoyment, we've compiled a list of Las Vegas-inspired tasty treats and places to see (during your down time when you're not visiting booths and checking out conference events).
Food Within Walking Distance
Bruxie: 3782 Las Vegas Blvd S, Las Vegas, NV 89109-4377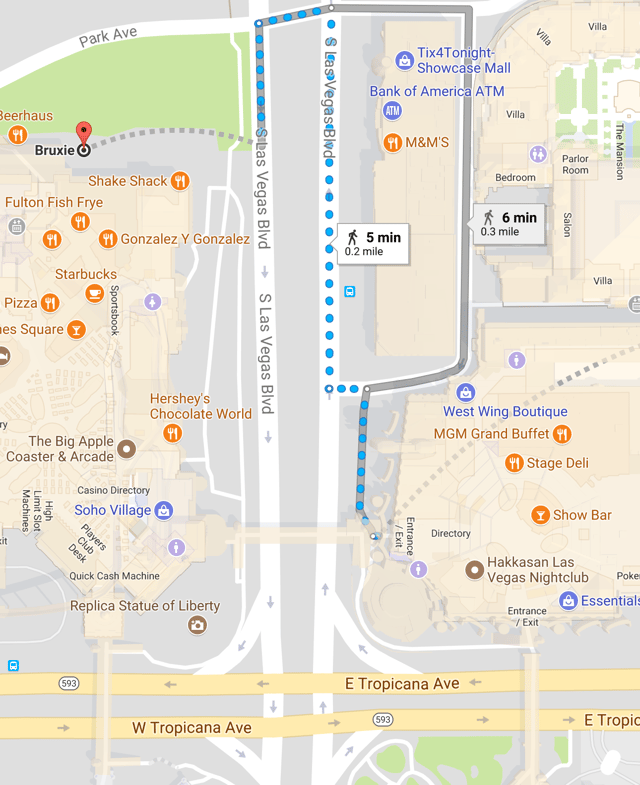 This cheap American food comes highly rated and it's a five-minute walk from the hotel. The prices are good and the food is said to be even better. Travelers recommend the "waffle sandwich," "fried chicken," and "green eggs and ham." According to one reviewer, the "only negative is there is too much to choose from."
Pieology/Project Pie: 3799 Las Vegas Blvd S, Las Vegas, NV 89109-4319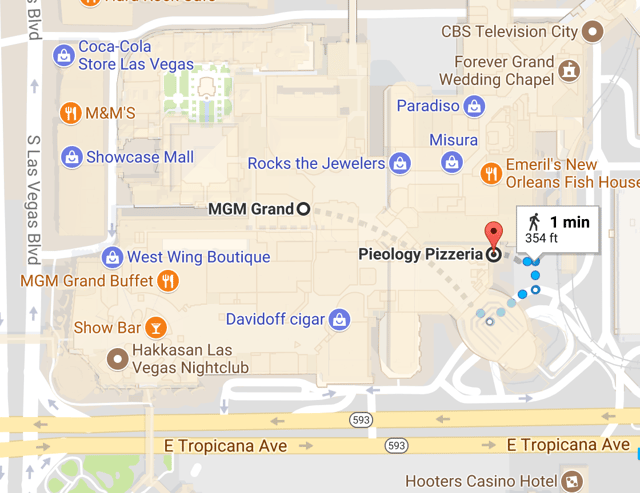 Located within the MGM Resort, a short walk will get you some highly reviewed pizza at a good price. The name has recently been changed to "Pieology" from "Project Pie" (in case you can't find it). One reviewer noted that "We found this little place hidden in the underground of MGM Grand while waiting to watch the KA show. It is a great little pizza place, where you can build your own pizza. Variety of crusts to choose from and many meat and veggie toppings and cheese options."
Skyfall Lounge: 3940 Las Vegas Blvd S, Delano Las Vegas, Las Vegas, NV 89119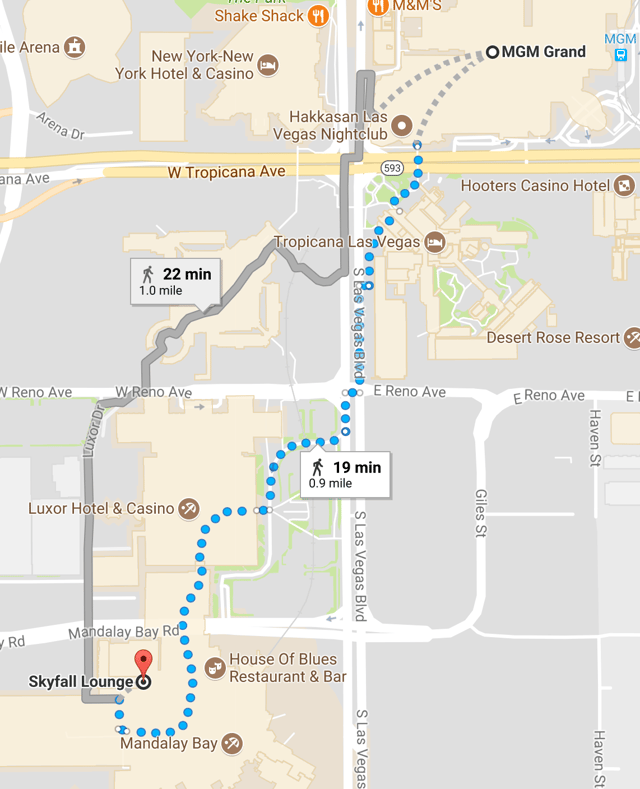 On the 64th floor of the Mandala Bay Hotel is this place to see the city and get some drinks and appetizers. The catch is that it's a 20-minute walk and an 8-minute car ride from the MGM Grand Hotel to the Skyfall Lounge. Visitors marveled at the awesome sights of the Las Vegas strip. One reviewer says, "go here before or after Michael Jackson One show (which is excellent). It is right next door to it so makes for a good evening."
---
Related Article: Conference Season: Networking Tips & What To Know
---
Things To Do
Conference-Sponsored Happy Hour
On Wednesday, October 18th from 6:00 p.m. – 7:30 p.m. is the Marketplace Expo Happy Hour, sponsored by the conference. It should be an excellent place to network and grab a free drink on the house. We'll be at booth #24, so be sure to stop by for a chat!
Conservatory & Botanical Gardens at Bellagio: Bellagio, 3600 Las Vegas Blvd., Las Vegas, NV 89109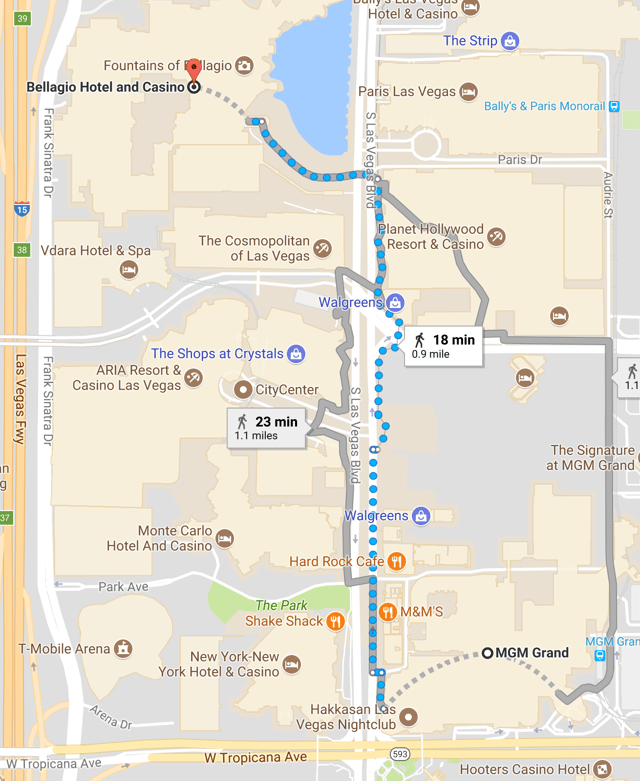 Inside the Bellagio is the Conservatory & Botanical Gardens at Bellagio, just across the street from the Aria. While you're grabbing a bite at Secret Pizza (also across the street from the Aria), a quick walk to this garden might be worth your while. Not only is it free, but it's near two other interesting sights: the chocolate fountain inside the Bellagio and the iconic Bellagio fountain show, which happens every 1/2 hour from 3:00 PM - 8:00 PM show and every 15 minutes from 8:00 PM - 12:00 AM.
Located at The Park between New York-New York and the Monte Carlo., Las Vegas, NV, this statue comes to life at night with a free light show. Vegas.com describes the art as "A 40-foot, 7,500 pound statue with 3,000 LED lights, Bliss Dance is a nod to feminine energy and the centerpiece of The Park."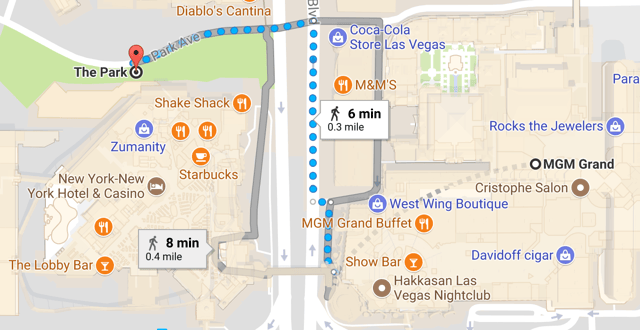 Wildlife Habitat at the Flamingo: Flamingo Hotel-Casino
To get here, you'll need to grab a ride or commit to a 20-minute walk, but this free exhibit is the home of many exotic birds, including flamingos and rare ducks. According to Vegas.com. "With the abundance of trees, grasslands, waterfalls, streams and brooks, you'll feel like you're in paradise. All you're missing is a drink with a little umbrella." You don't have to spend much time here, but it is worth a visit if you're going to be in this section of the strip in Las Vegas.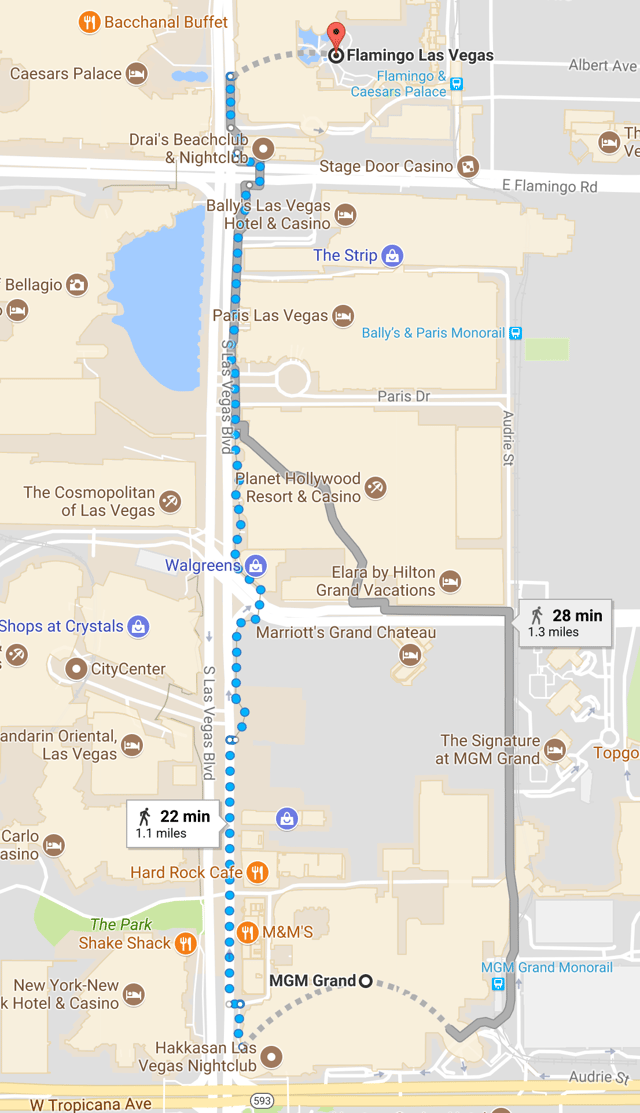 Stay Social!
We'll be tweeting throughout the event about what's happening and about special giveaways at our booth. Look for our tweets so that you can be the next person to visit and take home a prize. Let's connect!
---

DATABASICS provides cloud-based, next generation Expense Reporting, P-Card Management, Timesheet & Leave Management, and Invoice Processing automation. Specializing in meeting the most rigorous requirements, DATABASICS offers the highest level of service to its customers around the world.
DATABASICS is relied upon by leading organizations representing all the major sectors of the global economy: financial services, healthcare, manufacturing, research, retail, engineering, non-profits/NGOs, technology, federal contractors, and other sectors.
Connect with DATABASICS: LinkedIn, Twitter, and YouTube. DATABASICS is headquartered in Reston, VA.